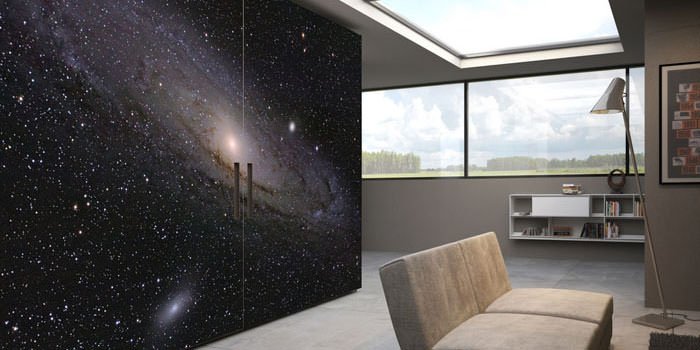 The 5 Secrets to Pulling Off Simple, Minimal Design
Simple, minimal design is the in-thing and hot flavor of the season. AN Ventures Like elsewhere are taking to simple, minimalist designs with renewed passion in their projects with a focus on space, simplicity and beautiful typography with their essence of functionality.
What's exactly is Simple, Minimal Design? 
A simple, minimal design does away with all unnecessary elements that are irrelevant and instead focuses on a purpose on balancing key design ingredients to arrive at the right minimal mix. Though it often appears simple on the outside, it's in fact complex that requires a lot of thought, practice and time to get the correct grip, making the most out of minimalism.
Interior designers in Trivandrum are today increasingly coming up with stunning, minimally designed interiors, transforming spaces from monotonous to sophisticated and rich. Commercial and retail spaces are also witnessing amazing design trends, with AN Ventures exploring more out-of-the-box concepts.
THE FIVE BEST SECRETS
Minimalist design and practices almost never go out of style when done well. To get it right, it must be kept simple without the trappings of over-extravagance while paring its overall look down, in line with the principle of 'Less is more'.
A simple, minimalist design can be attained by incorporating the top five secrets that when combined the right way, can create spaces to live simply and meaningfully.
RIGHT MIX OF BALANCE & PROPORTION: To begin with, the look of the space should be in alignment with basic design rules, like balance, and proportion. There should be a perfect harmony of balance and proportion between items within the space. For instance, furniture items should be in proportion within its means, without sticking out too big or small. Likewise, furnishings should complement and coordinate in sync with the look and feel of other items. This way, you arrive at a visual balance between items sans dramatic effects.
PREFERENCE TO QUALITY OVER QUANTITY: Too often quantity is given prominence over quality without realizing its debilitating effect on the overall look of the space. To get the right balance of look and feel, the focus should be on quality and on those items that add value to and gels well with, the look of the space. In this regard, highly attainable and easy-to-source, minimalist design pieces would make for a good choice for they are easier to creatively mix; manage, and made adaptable to your liking.
RIGHT FEEL OF DETAILS: It's often said that the secret to success lies in DETAILS! In interior design, every detail is important from the small touches to designs on elements in the space; each in own way adding to the richness of the space without adding to clutter. For instance, the placement of items within the space should be in alignment with the variety of textures and embroidered elements. This will be a wonderful way to draw attention to something extra special within the space, rather than it going unnoticed and getting lost in the crowd.
RIGHT USAGE OF LIGHT AS DECOR: Light plays an important role in minimal spaces. To get the best out of natural light, the focus should be on how the light comes into space and how it presents itself. Herein, window treatments can direct natural light the way it's required and transmitted within the space.  Same way, the right choice of artificial lighting can set the tone for an entire simple space. Hanging drop lights or frosted glass pendant lights can be works of art when installed at the right places and at the right angles. This way, they complement any minimalist design.
RIGHT CHOICE OF MULTIFARIOUS MATERIALS: Minimalist design style does not have to be boring. Rather it can be spiced up with a variety of materials from glass to timber, pottery, canvas, and such likes, marrying their form and function to arrive at a rich texture.
With the best interior designers in Trivandrum, you can make everything functional and add value to space. AN Ventures recognises that the design needs to be clear and simple without being boring. Further, they also understand that the craft of construction is equally important to obtain the efficacious output.
The key to simple, minimalist design is to let space feel clean and orderly without feeling too cluttered with too many items that complement and blend.
AN Ventures is known to be one of the best Interior designers in Trivandrum that increasingly incorporate the principles of simple, minimalist design with a focus on ensuring spaces that are well-designed, uncluttered and functional at the same time without compromising on its spatial form.